When you want to know what to eat (and drink!) when healing Lyme, ask an expert.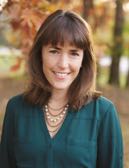 My recent guest—nutritionist, herbalist, Lyme expert, and educator Rebecca Snow, MS—shares a lot of fascinating facts about foods, herbs, and how to start thinking about using nutrition to really get the most out of your healing
protocol
.
Rebecca's clients often come to see her for diet and lifestyle support, particularly those who are already seeing a Lyme literate doctor and may also be taking antibiotics.
I wanted to get her opinion on herbal protocols and their role in healing Lyme.
Unlike some of the more conventional Lyme experts I've interviewed, Rebecca thinks "there's probably too much focus on antibiotics in the Lyme-literate community."
She has a good point.
"There is evidence that chronic symptoms of Lyme may be infection," she adds, "but they may also be related to an auto-inflammatory response."
A more effective approach than one that simply applies
antibiotics
to healing Lyme would include diet, nutrition, and the use of herbal and homeopathic supplements.
Lifestyle factors play an important role as well. And one of the most important of these is sleep. Are you getting enough shut-eye?
Hippocrates, as Rebecca reminds us, is considered the father of modern medicine. Sleep was his go-to prescription for illness. Many of us today go without enough of this precious healing resource.
Rebecca says that because Lyme is an infection-triggered illness, it is more complex than simply the infection itself.
And because of that complexity, looking farther afield than simple antibiotics is a good idea.
"In my experience, herbs and antimicrobials, or antibiotics, are not as strong as prescriptions antibiotics.
However, because I think Lyme is more complex, I mean, it's an infection-triggered disease process, and I think that disease process is more complex than just the infection itself, that herbs have a lot to offer," she adds.


Read the full article
Listen to the interview
with Rebecca Snow, MS.



Rebecca Snow, MS, CNS, LDN, RH(AHG) is an herbalist, nutritionist, educator, and Lyme expert. Based in Maryland, she sees clients via phone/Skype as well as teaches workshops and mentors new practitioners.

Rebecca has a Master of Science in Herbal Medicine, and takes an integral approach to helping her clients heal from Lyme and other chronic diseases.
https://rebeccasnow.com
People seek out clinical herbalist Julie McIntyre when they have reached the end of their rope. They may call her after having received a formal
Lyme diagnosis
. They may have already spent thousands of dollars on standard protocols and are still battling symptoms. Then there are those who are desperate for help, but don't believe in antibiotics and put their trust in plant medicines instead. She often hears horror stories from Lyme patients who are "completely and totally frustrated with mainstream medicines."
Standard medical doctors don't normally talk to patients as though they are adults with minds of their own. When I'm sitting on that cold steel table it always feels like the doctor is using a tone reserved for imbeciles. "Can da widdle patient take a nice, big breath for me?"
This is absolutely not the case with Julie, who currently works with Lyme patients in 17 countries around the world via Skype, and in-person when feasible. A holistic healer treating Lyme since 2003, Julie uses her intuition and "everything she's got," when analyzing how best to treat each person. "Lyme is insanely complicated," and each person is uniquely affected, she says.

Instead of talking
at
her patients, she actively listens. She hears what they say, the words they use, and how they describe themselves. She learns about them in every way she can, including observing their body language, examining their fingernails, and also noting the quality of their voice. "The voice tells a lot," she says.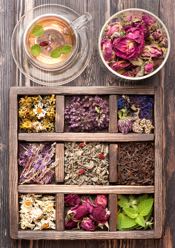 Most people suffering with Lyme, she says, also tell her their illness has become their greatest teacher. People understand that the illness is changing them profoundly, working in psycho-spiritual ways that most of us would never seek out willingly.
To guide patients through the process of healing from Lyme and co-infections, Julie uses her partner
Stephen Buhner's herbal protocol
. But she also "innovates a lot," always treating each person on a case-by-case basis. For example, she may add in homeopathic remedies and amino acids for one, and for another she may have them blend their own tinctures, therefore gaining a hand in their own healing process.
Where IS the immune system anyway?
The
immune system
, while it is a system of biological structures, it is also a system of processes. Think of it as a field inside and outside your body. Julie's work focuses on the immune system's many parts, such as our emotions. The immune system includes our guts—both physical and non-physical, as in
gut feelings
. The enteric brain is the gut brain, and it is in constant communication with our head brain. Our bodies believe what we say, Julie says, and our white blood cells respond instantly.
Herbal protocols can be used alone or concurrently with conventional medicine. One of the many benefits of plant medicine is that is it "highly flexible, and perfectly forgiving," says Julie. "I am not dogmatic, and the plants aren't either."
Her advice is to support the immune system by supplementing with herbs and foods such as reishi mushrooms, ashwagandha root, rhodiola, and astragalus. She mentioned a rock rose and tea from Greece, called
cistus incanus,
which is used both as an immune modulator and as a bug spray. To prepare as tea, use 1 tsp in 8 ounces hot water, steep ten minutes and drink at least two cups a day.
"It's important to know when enough research is enough research," she says. There is a lot of wisdom in accepting that "this shall pass," and a vital key to healing is to regain something that many of us lose along the journey, a sense of trust. "Trust the plants, trust the medicines, trust your own body."
But how can we trust nature, when nature is the thing that got us into this trouble in the first place? I asked, and Julie agrees it's a bit of a paradox.
Short of living in a high-rise guarded by guinea fowl and donning a hazmat suit every time you venture outdoors, how do you protect yourself from dangerous critters the size of a pinhead?
Her response, in three words, "Immunity, immunity, immunity."
Strengthen your immunity with plants and foods, but also nurture your emotional health, a key component of the immune system. It's vital to find something that brings you joy and do it every day. Engage with the people who lift you up, and laugh everyday. It is almost impossible to heal alone. All of us need loving and supportive relationships, especially when healing from chronic illness.
For further information about Julie McIntyre, Stephen Buhner, and the Buhner protocol, please visit
gaianstudies.org
.